Weedy Sea Dragons II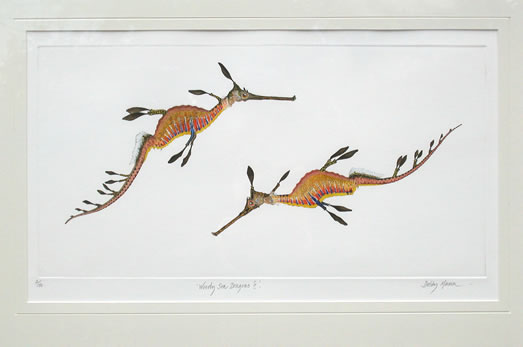 "I had seen photographs in books of sea dragons, but until I visited the Musee Oceanographic in Monaco, I had never seen them in real life. I spent two days drawing them, and felt as though they were performing an underwater ballet for me. They are certainly some of the most fragile and extraordinary creatures imaginable."
"Hover your cursor over the image to 'zoom' in and reveal more detail of the Weedy Sea Dragons II"
Weedy Sea Dragons II Hand Coloured Etching
Plate Size:460x240mm
Limited edition of 150
£245.00
The Weedy Sea Dragons II print is supplied mounted in white acid free board, backed and wrapped in cellophane