Argonaut Greetings Card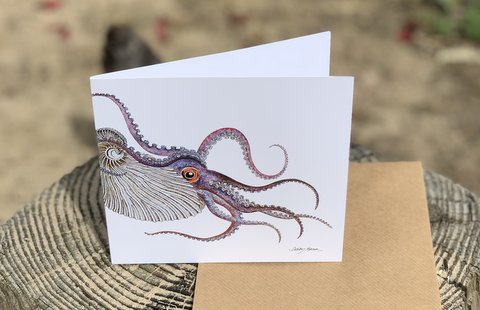 "Argonaut from the ENDANGERED series of blank greetings cards. The back of each card provides information about Debby Mason along with interesting facts about each creature and their endangered status. "
"Hover your cursor over the image to 'zoom' in and reveal more detail of the Argonaut Greetings Card"
From an original hand coloured etching
Supplied with a recycled brown envelope
No Cellophane
Sustainable card - Blank inside
Size 14 x 15cm
£2.50